Aleksandra Pasich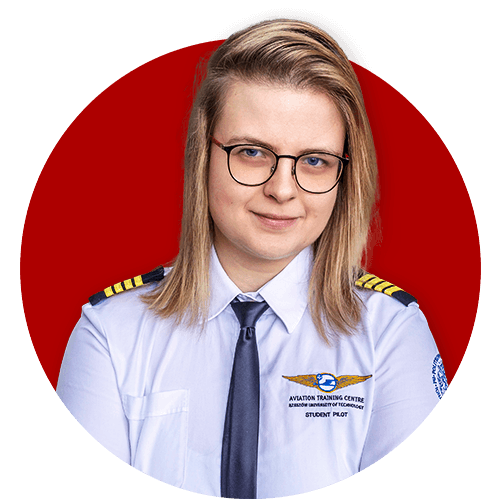 Pilot and aerospace engineer
I am an aviation professional and a huge enthusiast. I graduated from Rzeszów University of Technology in the field of Aerospace Engineering. During my studies, I completed integrated flight training which allowed me to obtain a Commercial Pilot Licence. I was also engaged in many extra initiatives, including participation and winning 6 medals in SAE Aero Design – one of the World's biggest competitions for engineering students. The main object of my interest and focus in the aviation industry is sustainability and fuel efficiency enhancement, as well as ensuring the highest level of safety of air operations. Currently, I work as a pilot for Europe's biggest airline, as well as an aerospace engineer for an IT company which provides innovative solutions for the airlines in terms of aircraft performance monitoring and fuel efficiency. In my spare time, I am a football fan and enjoy reading a good book.
Speech
Women in aviation - my path to the jet airliner's cockpit
Women have been involved in aviation from the very beginning of air transportation. Today, the percentage of female pilots is still very small, but it continues to increase and the ladies have proven themselves to be valuable and very often crucial contributions to many innovations and breakthroughs in aviation. During my presentation I will tell you a short story about some of them and how they inspired and motivated me to take matters into my own hands to make my dreams come true. I will also show you my path so far, which I had to go through to get my dream job as an airline pilot and how I was able to exploit my huge passion for aviation, to experience the best adventure of my life as an aerospace engineering student at my University. The purpose of this speech is to give you some inspiration and prove that our dedication and hard work is all that matters in overcoming all obstacles on our way to achieving big things.